Over time, concrete, steel and wooden columns can start to deteriorate and appear unsightly. However, you can't simply remove such eyesores if they're vital to the structural integrity of your building. Fortunately, there is a straightforward and cost-effective way to beautify your column structures, and that's by installing GRG column casings around them.
At City Crafts, we have a broad range of off-the-shelf internal and external GRG column casings, but we can also create bespoke designs at our workshop for those who want something unique. Regardless of your stylistic preferences, we can manufacture GRG column casings that guarantee to impress.
Call us today on 0131 477 2075 to discuss your requirements.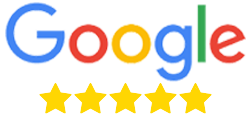 THE BENEFITS OF GRG COLUMN CASINGS
From bolstering your property's appearance to setting a positive impression for visitors, please find below the benefits of GRG column casings:
• Hide Unsightly Columns
Thanks to GRG column casings in Edinburgh, there's no need to let damaged columns ruin your property's aesthetic appeal.
• Reinvent Your Property's Style
You can choose any design you like from our extensive collection of external and internal column casings for Glasgow properties, or you could let our experts create a bespoke design.
• Impress Visitors
You won't fail to inspire awe with your traditionally elegant and ultra-stylish GRG column casings in Edinburgh.
• Feel More Satisfied with Your Property
Let us help you create a property that you'll admire for years to come. On top of everything, our GRG column casings guarantee to stand the test of time, so browse our product range today to find the perfect furnishing for you.
Call us today on 0131 477 2075 to discuss your GRG column requirements.
"Re-Plastering"
City Crafts recently re-boarded and re-plastered part of our flat. The work was excellent, but what added to my satisfaction was the fact that they were flexible, efficient, on-time and cleaned up extremely well afterwards.
Sarah Hollis
"Ceiling Rose Installation"
We love our new ceiling roses that were installed by City Crafts! Their team managed to work around our fairly hectic renovation schedule, and install the roses with minimal fuss. Would highly recommend!
Abigail Cabrelli
"Would Use Again"
We have used City Crafts twice in recent years. In both cases they matched cornice which was missing or needing renovation. City Crafts matched and patched them up brilliantly. They are fantastic and professional craftsmen and really the only company like them in the area.
Lynne Neilson