PLASTER CEILING REPAIR: RESTORE YOUR TRADITIONAL HOME TO ITS FORMER GLORY
Edinburgh and Glasgow boast an abundance of beautiful homes, but some of the traditional furnishings found in older homes are worn, scuffed or otherwise damaged. Fortunately, if your bespoke plaster mouldings, ceiling roses, covings, cornices or structural decorations are in bad shape, you can hire our experts for plaster moulding restoration in Edinburgh and Glasgow.
At City Crafts, our highly trained and passionate professionals are capable of restoring any plaster fitting to its former glory, whether it's an entire wall or a decorative feature. Our services mean you can keep hold of your cherished ceiling mouldings rather than replace them, so call us today to find out how our coving restoration and ceiling repair contractors in Edinburgh can help you.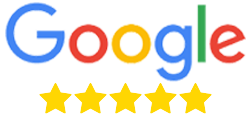 PLASTER CEILING REPAIR IN EDINBURGH CAN HELP YOU SELL YOUR HOME

If you intend to sell your property any time soon, you'll need to make sure all your decorations and furnishings are in top condition. Your plaster cornice, covings and structural columns will make your home appealing to many potential buyers who have a taste for traditional elegance, but not if such decorations are showing signs of damage or appear to be in desperate need of repair. Fortunately, you don't need to remove or replace your damaged plaster moulds thanks to our highly experienced plasterers who specialise in plaster moulding restoration in Edinburgh and Glasgow.
We can visit your home at a time that suits you and repair your plaster moulds to the highest standards, ensuring they look as good as new. If you want to maximise your home's value by restoring your ceiling moulds to their former glory, then you ought to get in touch with our expert ceiling repair contractors.
PLASTER MOULDING RESTORATION
As a business owner, you need every aspect of your company to show you in a good light, and your workplace's interior décor is no exception. If your ceiling is full of cracks or the patterns in your cornices, covings and roses are starting to fade, you'll struggle to set a positive first impression. Fortunately, if you need a plaster ceiling repair in Edinburgh or Glasgow, we're here to help.
All our restoration experts are trained to the highest industry standards and can take on any project regardless of how large or demanding. Plus, even though we provide a bespoke plaster moulding restoration service, our prices are incredibly competitive. If you want to rejuvenate your workplace without replacing your elegant plaster ceiling, we're the company to call.
From ceiling roses to coving restoration, we can undertake the necessary repair work to bring your property's plaster mouldings back to life.
DISCUSS PLASTER RESTORATION WITH THE EXPERTS AT CITY CRAFTS
Our professionals are always available to answer questions and offer advice, and we're happy to provide a free consultation and quote. We can handle anything from simple plastering jobs to restoring intricate designs, ensuring your property can remain timelessly stylish for decades to come.
If you want to learn more about how our ceiling repair contractors can restore your property to its former glory, then don't hesitate to contact us on 0131 477 2075. We'll gladly provide further details on plaster ceiling repair in Edinburgh over the phone or arrange a consultation at a time that suits you.
"Re-Plastering"
City Crafts recently re-boarded and re-plastered part of our flat. The work was excellent, but what added to my satisfaction was the fact that they were flexible, efficient, on-time and cleaned up extremely well afterwards.
Sarah Hollis
"Ceiling Rose Installation"
We love our new ceiling roses that were installed by City Crafts! Their team managed to work around our fairly hectic renovation schedule, and install the roses with minimal fuss. Would highly recommend!
Abigail Cabrelli
"Would Use Again"
We have used City Crafts twice in recent years. In both cases they matched cornice which was missing or needing renovation. City Crafts matched and patched them up brilliantly. They are fantastic and professional craftsmen and really the only company like them in the area.
Lynne Neilson