We've been trusted by countless residential and commercial clients in Edinburgh and across the central belt and over to Glasgow, to create beautiful bespoke plaster details. No matter how demanding these requests, we have the skills in-house to deliver what our customers want.
Whether you're searching for a unique and stylish cornice to finish off your living room or decorative mouldings for your public indoor space, our bespoke plastering services will add a touch of elegance to your property. Our team of passionate and highly-skilled professionals will transform your property's interior to meet your desire.
Call us today on 0131 477 2075 to discuss your bespoke plastering works.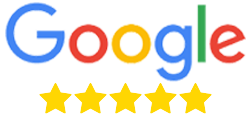 BESPOKE PLASTER WORKS FOR THAT WOW FACTOR
If you're looking for that something that will give your property that wow factor, City Crafts have the experience and skills within our team:
• Craftsmanship that is second to none.
• Traditional techniques to deliver authentic results.
• Multi-skilled team matched to your job requirements.
• Idea creation based on extensive experience.
• Track record of 20+ years delivering quality work.
No matter your requirements, we're confident we'll deliver the wow factor you're after. Have a look at our case studies section to see how we have transformed our customers' properties.
Call us today on 0131 477 2075 to discuss your requirements.
"Re-Plastering"
City Crafts recently re-boarded and re-plastered part of our flat. The work was excellent, but what added to my satisfaction was the fact that they were flexible, efficient, on-time and cleaned up extremely well afterwards.
Sarah Hollis
"Ceiling Rose Installation"
We love our new ceiling roses that were installed by City Crafts! Their team managed to work around our fairly hectic renovation schedule, and install the roses with minimal fuss. Would highly recommend!
Abigail Cabrelli
"Would Use Again"
We have used City Crafts twice in recent years. In both cases they matched cornice which was missing or needing renovation. City Crafts matched and patched them up brilliantly. They are fantastic and professional craftsmen and really the only company like them in the area.
Lynne Neilson