BESPOKE PLASTERING: MAKE YOUR HOME LOOK TRULY ORIGINAL
It's not easy to make a property look unique and inspired, but bespoke plastering in Edinburgh guarantees to set your home apart. Our creations can be tailored to your specific design requirements, and you can trust that our craftsmanship is second to none. We take great pride in our ability to add a touch of elegance to any room regardless of its size, and you can feel confident you'll adore your bespoke coving for years to come. Call us today, tell us your ideas and requirements, and we'll gladly let you know how we can help you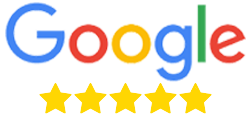 INCREASE YOUR HOME'S VALUE WITH BESPOKE PLASTERING IN EDINBURGH
If your target buyers are looking for traditionally elegant homes, then you might want to make your property appeal to them by having our experts design a bespoke coving in Edinburgh. Our plaster mouldings can set your home apart by making it look unique, well-maintained and truly luxurious, and they guarantee to last a lifetime with minimal-required maintenance. If you want to increase your home's value while making it more appealing to your potential buyers, then you should learn more about bespoke plaster mouldings in Edinburgh and Glasgow.
CREATE A BESPOKE PUBLIC SPACE
If you want your museum, business or public indoor space to inspire awe, you need to pay close attention to the décor. Thanks to bespoke plastering in Glasgow and Edinburgh, you can achieve the image of your desires and feel confident your visitors will notice your efforts. Our team of passionate and qualified professionals can create bespoke plaster mouldings in Edinburgh and Glasgow that promise to transform your building's interior. Don't hesitate to get in touch if you want to know more about bespoke plastering.
WE CAN REPAIR YOUR BESPOKE PLASTERING IN EDINBURGH

If you already have bespoke plaster mouldings in your Edinburgh home that are starting to look a little worn, then you'll be glad to know that we offer professional restoration services. We can restore any plaster moulding to its original condition, ensuring your property retains its luxuriously traditional appearance for a lifetime.
PROVIDING A BROAD RANGE OF CLIENTS WITH BESPOKE PLASTERING
We've been trusted by countless residential and commercial clients to create beautiful, bespoke plaster covings in Edinburgh and Glasgow, but we can cater to just about any need regardless of how demanding. From developers to architects and interior designers, we can make bespoke plaster mouldings in Glasgow and Edinburgh that will never fail to impress. If you want to ensure your property looks original, beautiful and exceptionally luxurious, you won't regret enquiring about bespoke plastering in Edinburgh.
SPEAK WITH OUR DESIGN EXPERTS
You don't need to settle for mass-produced, bland and impersonal furnishings when you can hire our experts for bespoke plastering in Glasgow and Edinburgh. Whether you're searching for a unique and stylish cornice to look over your living room or a decorative moulding for your public indoor space, you can trust our experts for bespoke plastering. Call us today on
0131 477 2075
to learn more about decorative mouldings and covings.
"Re-Plastering"
City Crafts recently re-boarded and re-plastered part of our flat. The work was excellent, but what added to my satisfaction was the fact that they were flexible, efficient, on-time and cleaned up extremely well afterwards.
Sarah Hollis
"Ceiling Rose Installation"
We love our new ceiling roses that were installed by City Crafts! Their team managed to work around our fairly hectic renovation schedule, and install the roses with minimal fuss. Would highly recommend!
Abigail Cabrelli
"Would Use Again"
We have used City Crafts twice in recent years. In both cases they matched cornice which was missing or needing renovation. City Crafts matched and patched them up brilliantly. They are fantastic and professional craftsmen and really the only company like them in the area.
Lynne Neilson