We think we are pretty good at what we do. City Crafts has become a well-renowned provider of high-calibre plastering services throughout Lothian, Edinburgh, and nationwide. But we believe that reading our ceiling testimonials will do more to convince you than anything we write. These ceiling testimonials all come from real clients in Edinburgh, Lothian, and even further afield, who each requested at least one of our wide variety of services – we encourage you to read them if you are in any way concerned about the level of service you will receive from City Crafts.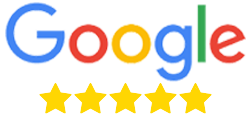 Long Curved Ceiling
City Crafts supplied and installed approx 20 mtrs of coving in our living room. Excellent match to the original, and the joints are virtually invisible.
Clean and tidy work and pleasant operatives. Superb all round.
Gordon Thomasson
Excellent Service
Can't recommend city crafts enough! Just had a lot of plastering done in my new home and what a fantastic job they have done. Absolutely delighted. We had new fitted carpets and flooring which they had to work over and they took great care and didn't leave a mark! Guys were very friendly and professional. Would use again in a heartbeat thank you!
Laura Stevens
Panel Mouldings & Ceiling Rose Installation
I'd like to pass on my thanks to all of the City Craft team. The whole team have done a really fantastic job with the plastering, panel mouldings and installation of a new ceiling rose. I'm so pleased with it. They worked so hard on this, arriving on time each morning, keeping the place as clean as they could, friendly, reliable… and the finish they achieved is brilliant and is a credit to them and the company. Would certainly recommend to other people.
Christopher Hewitt
Highly Recommended
I called them before missives were completed. Keith was able to meet the estate agent and provided a timely and reasonable quote. The work was done swiftly and to a high standard for a A-listed flat. Highly recommended!
Jie Tong
Recommended
CIty Craft Plasterers came to assess, gave a timely estimate, took measurements, returned to do the cornice task and all was done pleasantly, politely and efficiently. I'd recommend them.
S. O.
Plasterwork Repair
We have used City Crafts several times over the last few years to keep our plasterwork looking good, fixing cracks in walls and decorative cornicing. I am sure we will be using them again in the future, and would highly recommend them to anyone.
Russell Morgan
Cornice Installation
I have used city crafts twice now. Once to replicate and repair some complicated cornicing and more recently to install some off the shelf cornice from their catalogue in my hall. They helped me out with providing some samples and then also helped me out by getting an install date to help me work around my other tradesmen. I would not hesitate to recommend them.
Craig Ward
Cornice Installation & Repairs
City Crafts have done plastering and cornice installation and repairs for us several times over the past years, most recently in January 2020. Each time they did excellent, professional work. We have always been impressed with how carefully and accurately they matched old and new cornice in our Georgian flat – you simply cannot tell the difference between the two. Highly recommended.
Doug Macdougall
Ceiling Rose Installation
City Crafts supplies and fitted a ceiling rose for us and were a pleasure to work with from beginning to end. They offered useful advice on an appropriate product for our job and managed to accommodate us at short notice before our other tradespeople arrived. We would definitely use their services again.
Calum Eydmann
Plastering
The team was great from quotation to installation.
We will definitely be getting them back on board to install more cornice in the lounge.
Derek Halliday
Cornice Installation
Fantastic, easy, professional service! Great to work with, come when they say they will, do the job perfectly and tidy up after themselves. Cornice is great in an Listed Arts and Crafts House.
Lisa Rowan-Harney
Victorian House Renovation
Wow where do I start! We've been renovation a Victorian house for the last year and a half involving many different trades/companies but I can honestly say the service we have received from City Crafts has been the best! We have had various damaged cornice matched up and replaced, new cornice fitted and several ceiling rose fitted. The initial service from Grace was amazing….bought 1 ceiling rose to take home and see how it looked. It was perfect and decided to buy another 3 which I mentioned to Mario who was already at the house fitting new cornice. By the time I returned from my coffee a second ceiling rose had been delivered, a further 2 were being made that evening and all 4 were fitted the next day. Super impressive!!! These guys are real craftsmen and should also be credited for the communication between them and the client. Well done!!
Gwen Marchington
Ceiling Rose Fitting
Great service from Grace and the team who came to measure up and fit the ceiling rose and the cornice. Had to match a missing length of cornice and looks great. Arrived on time to measure up and on time to fit everything. Would I recommend – absolutely!
Ron Hill
Damaged Ceiling Repairs
Had a few quotes from other companies for my damage kitchen ceiling.
I choose City Crafts for their quick efficient service quoting me exactly what i asked to be done. I was very impressed with the plasterer's time keeping, respecting my property and tidying up after themselves and leaving no mess. The quality of the work is excellent. I found Grace very helpful and professional in her approach when i called for information. Would certainly use City Crafts again and recommend to friends
Marie Hamilton
Cornice Restoration
We have used City Crafts twice now and will be using them again in the new year to repair some cornicing. They work quick and with no mess. Grace is very helpful if you have any questions and is quick to reply. Thanks.
Jane J.
Cornice Fitting
We had a fire place fitted with a false chimney breast.
City Crafts had fitted the original cornice in the room as part of a new build for a well known builder, so we went to them to fit the additional cornice.
The service from Grace in the office to the fitter was fantastic, Grace and team managed to order the cornice at short notice and fit our overall schedule so it was all ready for Christmas.
The engineer even sorted the connecting cornice as it had dropped with the movement on the new build ceiling to ensure quality of work.
Our painter commented that the fitter had done a fantastic job.
All round thoroughly pleased with the excellent and prompt work.
Scott Tait
Very Skilled Work
First class job on challenging work- creating new ceiling with long curve at one side. Very skilled work done to perfection. Job was swiftly done, no mess. Plasterer polite, professional. Good communications with firm in setting up job. Was given big recommendation for this firm by Quantity surveyor and Fireplace designer. Didn't disappoint.
Rona Somerville
Ceiling Roses Installation
We love our new ceiling roses that were installed by City Crafts! Their team managed to work around our fairly hectic renovation schedule, and install the roses with minimal fuss. Would highly recommend!
Abigail Cabrelli
Re-Plastering
City Crafts recently re-boarded and re-plastered part of our flat. The work was excellent, but what added to my satisfaction was the fact that they were flexible, efficient, on-time and cleaned up extremely well afterwards.
Fiona Copland
Cornice Repair
I asked City Crafts to replace a broken piece of cornice. The join was done quickly, and the join is seamless. Excellent work.
Alistair Gray
Professional Job
Very professional job and worked hard to finish in good time. Very pleased with the work and the room looks great.
Richard Summers
Residential Projects
City Crafts service has been exemplary at two recent residential projects. The works have been completed on time and the finished product is beyond expectations.
David Nesbitt
Very Impressed
Excellent service and product choice displayed well in their showroom. We were pleased with all aspects of the service and delighted with our cornice and its fitting. Very impressed with the great care taken to protect the rest of the room while the installation took place. Highly recommend!
Liz Bryce
Professional Craftsmen
We have used City Crafts twice in recent years. In both cases they matched cornice which was missing or needing renovation. City Crafts matched and patched them up brilliantly. They are fantastic and professional craftsmen and really the only company like them in the area.
Lynne Neilson
Wall Skimming & Cornice Restoration
City Crafts recently carried out wall skimming and decorative cornice restoration in my Edinburgh tenement flat. From start to finish they were professional, making two visits to discuss the work I wanted carried out and then 3 days to carry out the necessary work. Not only was the quote much less than I had envisioned, the finished article was beyond my expectation, fantastic. I also want to note that they left my living room exceptionally clean, possibly cleaner than it was before they started….very impressed!
Joni Macdonald
Attic Conversion
I have used City Crafts on 2 separate occasions for plastering an attic conversion on my house as well as fitting a new cornice in my open plan living/kitchen space. have found them to very professional. They turn up when they say they will, they complete the work in the agreed time frame and the quality of their work is excellent. I would highly recommend them to anyone.
Philip Horne