We think we are pretty good at what we do. City Crafts has become a well-renowned provider of high-calibre plastering services throughout Lothian, Edinburgh, and nationwide. But we believe that reading our ceiling testimonials will do more to convince you than anything we write. These ceiling testimonials all come from real clients in Edinburgh, Lothian, and even further afield, who each requested at least one of our wide variety of services – we encourage you to read them if you are in any way concerned about the level of service you will receive from City Crafts.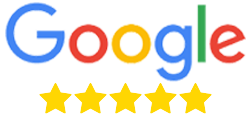 Professional Job
Very professional job and worked hard to finish in good time. Very pleased with the work and the room looks great.
Richard Summers
Cornice & Rose Fitting
I felt compelled to write and let you know personally how pleased both Gail and I are with all the work that City Crafts have completed for us. On time, efficient, clean, polite, courteous and very skilled; your employees are a credit to City Crafts. In my experience it is rare to find a company that does exactly what it says it will do to high standards first and every time.
Now that you have completed fitting cornice and roses to the whole property I am more than happy to provide references to potential customers. City Crafts provided outstanding craftsmanship and customer service; thank you all for a job well done.
Michael and Gail French
New Cornice work & Restoration
As always your team have done a great job with care and professionalism. Please pass on my thanks to them.
Eros Tang
Cornice Restoration
I am delighted with the new cornice restoration and with the standard of work carried out by your employees. Many thanks!
Hazel Dunn
Cornice Restoration
The men did a very good job. The new cornice looks great, thank you.
Ms Irene Buchan, Rothesay Place
Ceiling & Wall restoration
We are very pleased with the standard of workmanship and also the care and preparation and tidying up afterwards. We would be happy to use you for any future jobs.
Mr Chan, Millerfield Place
Skim Coat to existing ceilings
I'd like to take this opportunity to thank you and your team for an excellent job.
Eros Tong. Duddingston Village
Ceiling Rose, Cornice restoration
Thanks for the work – great job and good workers.
Duncan Jackson
Ceiling restoration
I am extremely pleased at the work carried out by your staff.
Mr Hume
Plaster repairs / Skim coating
We were exceptionally happy with every aspect of the work. We would use your company again in the future and would happily recommend you to family and friends.
Paula Lee
Skim Coat to ceilings
Thanks again for another great job done by City Crafts and by Ali in particular.
Stan, The Gallolee
Cornice Work
Thank you for an excellent job & good service.
Elizabeth Portland
Cala Homes, Cornice work, Craigerne, Peebles
Dear Keith,
Our Managing Director, Mr Donald MacPhee has asked me to write to express our thanks for the cornice work you carried out at the above. The quality of workmanship and general level of service provided was of a very high standard throughout. Thank you once again and we look forward to working with your company on another project at some future date.
Jack Mitchell FRICS Commercial Manager, Mardon Projects
NHBC Pride In the Job Award
New cornices supplied and Fitted to 50 plots. For excellence in on-site management. This certificate recognises the invaluable support provided by Keith Baxter – City Crafts (Cornice) in enabling Jim Clinton of Morrison Homes at St. Stephen Street to achieve a Quality Award.
Imtiaz Farookhi, NHBC Chief Executive
Cornice restoration
Thanks for your work on this project, the cornice looks great.
Cullinan Design
Ceiling Rose Installation
We love our new ceiling roses that were installed by City Crafts! Their team managed to work around our fairly hectic renovation schedule, and install the roses with minimal fuss. Would highly recommend!
Abigail Cabrelli
Fireplace Cornice
We had a fire place fitted with a false chimney breast. City Crafts had fitted the original cornice in the room as part of a new build for a well known builder, so we went to them to fit the additional cornice. The service from Grace in the office to the fitter was fantastic. Grace and the team managed to order the cornice at short notice and fit our overall schedule so it was all ready for Christmas. The engineer even sorted the connecting cornice as it had dropped with the movement on the new build ceiling to ensure quality of work. Our painter commented that the fitter had done a fantastic job. All round thoroughly pleased with the excellent and prompt work.
Scott Tait
Cornice Match and Patch
In our large farmhouse in Fife, we had parts of cornice missing from some rooms due to renovation work and walls coming down, City Crafts matched and patched them up perfectly – you would not notice the transition between old and new. They also installed a large section of cornice onto a sagging ceiling, and even though we were really concerned about the sag drawing attention, it blends in so well to the ceiling and wall that you don't notice the sag; and the way they have crafted it around the kitchen units is brilliant. Their service is top quality, and very efficient. City Crafts were recommended to us by our kitchen company (Polly and Callum Murray), and I wouldn't hesitate to pass on the recommendation.
Roger Howison
Re-Plastering
City Crafts recently re-boarded and re-plastered part of our flat. The work was excellent, but what added to my satisfaction was the fact that they were flexible, efficient, on-time and cleaned up extremely well afterwards.
Sarah Hollis
Would Use Again
We have used City Crafts twice in recent years. In both cases, they matched cornice which was missing or needing renovation. City Crafts matched and patched them up brilliantly. They are fantastic and professional craftsmen and really the only company like them in the area.
Lynne Neilson
Wall Skimming and Decorative Cornice Restoration
City Crafts recently carried out wall skimming and decorative cornice restoration in my Edinburgh tenement flat. From start to finish they were professional, making two visits to discuss the work I wanted carried out and then 3 days to carry out the necessary work. Not only was the quote much less than I had envisioned, the finished article was beyond my expectation, fantastic. I also want to note that they left my living room exceptionally clean, possibly cleaner than it was before they started…very impressed!
Joni Macdonald
Excellent service
Excellent service and product choice displayed well in their showroom. We were pleased with all aspects of the service and delighted with our cornice and its fitting. Very impressed with the great care taken to protect the rest of the room while the installation took place. Highly recommend!
Liz Bryce
Long Curved Ceiling
First class job on challenging work- creating new ceiling with long curve at one side. Very skilled work done to perfection. Job was swiftly done, no mess. Plasterer polite, professional. Good communications with firm in setting up job. Was given big recommendation for this firm by Quantity surveyor and Fireplace designer. Didn't disappoint.
Rona Somerville
Broken Cornice
I asked City Crafts to replace a broken piece of cornice. The join was done quickly, and the join is seamless. Excellent work.
Alistair Gray
Exemplary Service
City Crafts service has been exemplary at two recent residential projects. The works have been completed on time and the finished product is beyond expectations.
David Nesbitt