EFFICIENT, LASTING CEILING REPAIRS IN EDINBURGH
When you need ceiling repairs, you normally need them done by yesterday. At City Crafts, we understand the urgency that comes with these kinds of jobs and are highly experienced dealing with such insurance repairs. Established in 2000, City Crafts serve clients in Edinburgh, as well as the surrounding areas including Lothian. Get your ceiling repairs handled by the experts – all of our team are well-trained and very experienced in the industry.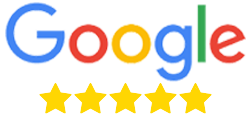 INSURANCE REPAIRS AND FLOOD RESTORATION
Has your property in Lothian, Edinburgh, or nearby been affected by a flood from above, resulting in a collapsed ceiling and/or damaged walls? If it has, then give us a call or contact us via our online form for a free no obligation quote for your ceiling repairs. Upon acceptance of the job, we can have the affected room repaired, fully decorated and ready to carry on living in no time at all – with minimal cost to you personally if it is an insurance repairs job.
"Re-Plastering"
City Crafts recently re-boarded and re-plastered part of our flat. The work was excellent, but what added to my satisfaction was the fact that they were flexible, efficient, on-time and cleaned up extremely well afterwards.
Sarah Hollis
"Ceiling Rose Installation"
We love our new ceiling roses that were installed by City Crafts! Their team managed to work around our fairly hectic renovation schedule, and install the roses with minimal fuss. Would highly recommend!
Abigail Cabrelli
"Would Use Again"
We have used City Crafts twice in recent years. In both cases they matched cornice which was missing or needing renovation. City Crafts matched and patched them up brilliantly. They are fantastic and professional craftsmen and really the only company like them in the area.
Lynne Neilson