Plastering Services in Glasgow and Edinburgh
PROVIDING A BROAD RANGE OF BESPOKE PLASTERING IN GLASGOW & EDINBURGH
If you want to create a home that looks unique and inspires awe, then you should think about installing standout decorative features that could set your property apart. Instead of hiring plasterers in Glasgow to give your ceiling a simple, smooth finish, you could get in touch with our professionals to find out how we can create bespoke plastering solutions to meet your particular requirements.
At City Crafts, our highly trained and passionate plasterers in Glasgow and Edinburgh can handle any task, no matter how large or demanding. From simple plastering jobs to the creation of intricate decorative features, such as ceiling roses and cornices, we can do it all here at City Crafts. Contact us today to learn more about our capabilities.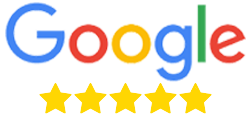 PROFESSIONAL PLASTERERS YOU CAN RELY ON
At City Crafts, we only employ highly skilled plasterers (as well as training our own) in order to guarantee our clients the highest standard of plaster finish. Our plastering services in Glasgow and Edinburgh include skim coating, plaster repairs and restoration to interior ceilings. Walls and new ceilings can also be installed, enabling the removal of existing unwanted ceiling textures. We are also capable of undertaking historic lime plaster work, should this be required.
Established in 2000, City Crafts is an experienced plastering company who pride themselves on delivering a stellar service no matter how big or small the plastering project may be. The expertise of our plasterers ensures our customers are left with the perfect plastering finish, every time. We are fortunate to have a large number of returning customers, thanks to our attention to detail, and commitment to customer service.
CREATING CEILING DESIGNS THAT GUARANTEE TO IMPRESS
Whether you want to modernise your home with a contemporary plastering finish or want to install a timelessly stylish decorative feature, you can trust our plasterers in Edinburgh to cater to your requirements.
We're capable of creating:
Ceiling roses
Cornice
Niches
Plaster panel & Dado mouldings
Door Surrounds
Arches and Corbels
WHY CHOOSE OUR DECORATIVE PLASTER MOULDINGS IN EDINBURGH & GLASGOW?
No task is too challenging for our adept plasterers in Glasgow, which is why we're trusted by countless residential and commercial clients in the region. In addition to plastering and installing decorative features, we can also restore plastered mouldings to the highest industry standards. There's no need to replace your traditional ceiling rose when we can return it to its former glory. Call us today to learn more about the capabilities of our highly recommended plasterers in Edinburgh and Glasgow.
"Re-Plastering"
City Crafts recently re-boarded and re-plastered part of our flat. The work was excellent, but what added to my satisfaction was the fact that they were flexible, efficient, on-time and cleaned up extremely well afterwards.
Sarah Hollis
"Ceiling Rose Installation"
We love our new ceiling roses that were installed by City Crafts! Their team managed to work around our fairly hectic renovation schedule, and install the roses with minimal fuss. Would highly recommend!
Abigail Cabrelli
"Would Use Again"
We have used City Crafts twice in recent years. In both cases they matched cornice which was missing or needing renovation. City Crafts matched and patched them up brilliantly. They are fantastic and professional craftsmen and really the only company like them in the area.
Lynne Neilson
COST-EFFECTIVE, SUPERIOR CEILING PLASTERING
If you are looking for reliable, efficient, and hard-working plasterers to come and take care of your ceiling plastering, either in your home or in a commercial setting, you've come to the right place! Serving mainly in Edinburgh, but also able to take cases outside the city in areas such as Lothian, City Crafts have a reputation for excellence in the ceiling plastering industry, and our plasterers are known for providing the very best in terms of service to customers in Lothian, Edinburgh, and beyond.
CONTACT US TODAY TO BOOK A CONSULTATION
At City Crafts, the only thing that rivals our offering is the quality of our customer service, which is why our plasterers and decorators in Glasgow and Edinburgh are more than happy to provide a free consultation and quote. If you want to know more about the plasterer cost in Edinburgh or have any questions about the services we provide, don't hesitate to contact one of our skilled professionals by
calling 0131 477 2075.
OUR HIGHLY RECOMMENDED PLASTERERS IN EDINBURGH CAN INCREASE YOUR HOME'S VALUE
Before you attempt to sell your home, you might want to make a few smart investments to increase its value. Most property hunters search for homes that have been well-maintained, so if your ceiling roses or bespoke decorative touches look a little worn, now might be the time to call our plasterers in Edinburgh or Glasgow. As mentioned above, we can restore almost any plaster moulding to its previous condition and appearance, ensuring property hunters will view your home in a favourable light.
Perhaps your target market adores traditionally-styled homes, in which case a new bespoke plaster moulding installation could be just what you require to set your property apart. Whether you need to employ a cheap plasterer in Edinburgh to install, repair or maintain your unique decorative touches, there's no better company to call than us.